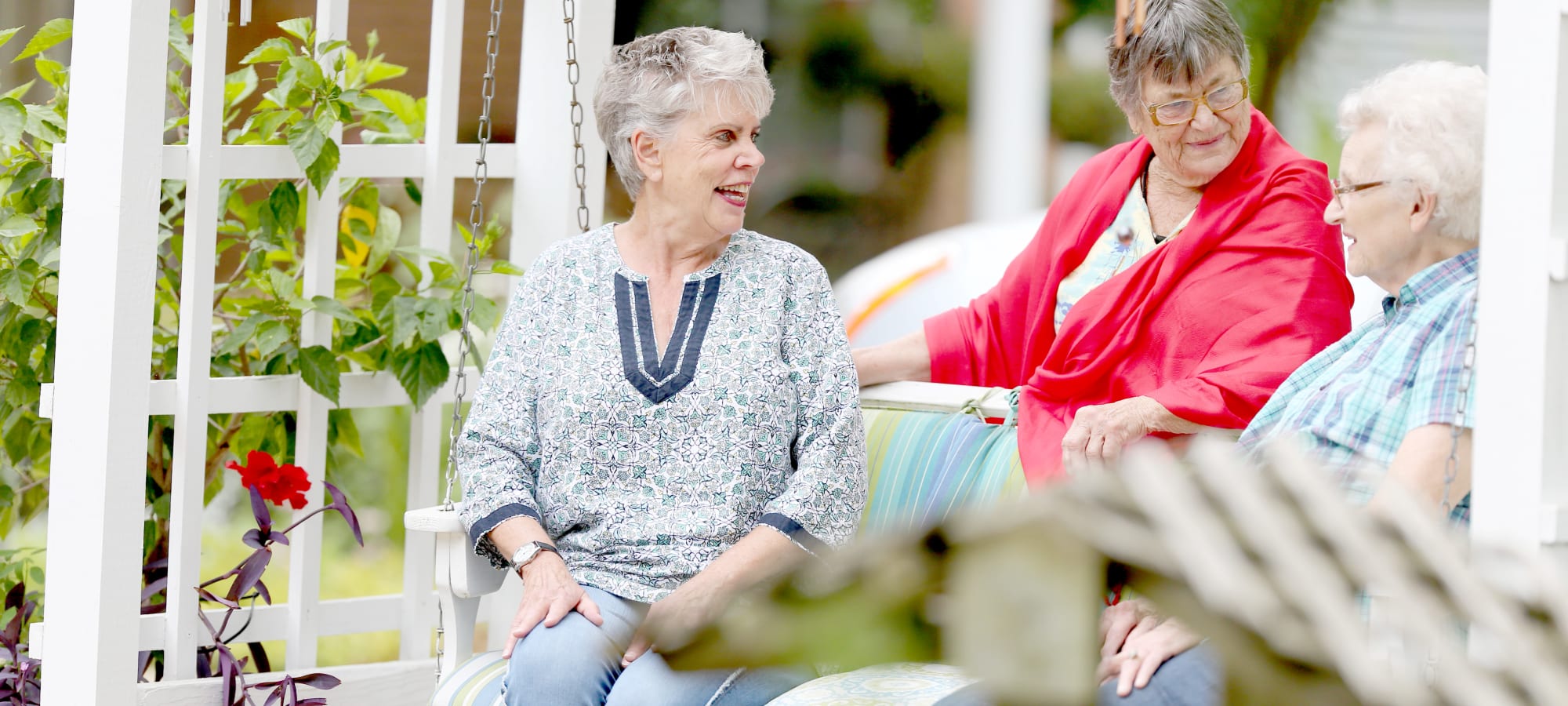 Caring Is Our Focus
at Providence Assisted Living
At Providence Assisted Living, caring is always our focus. We are a small, family-owned senior living community in Senatobia, Mississippi, and a trusted partner in senior living. We offer a sense of place that you or your loved one will appreciate and enjoy. It's an environment that encourages and supports leading a fun-filled and independent lifestyle well into your golden years.
Our approach everyday is to treat you or your loved one as family. As professionals, we know we are entering your home – and not the other way around. That's why at Providence Assisted Living, everyone – regardless of job title, role, or responsibility – is a caregiver and a friend. We're proud of the relationships we have with our residents and their families. It's something we work hard at cultivating everyday.
Let us help you or your loved one celebrate life's journey in a relaxed, friendly environment that feels more like family than an Assisted Living community.
Family-Owned & Operated
It's no accident that Providence Assisted Living is a successful business. As a boutique-style, family-owned company we embody stability, longevity, and an enduring ability to get along. We're also versatile and able to adapt to the changing needs of our residents and their loved ones. We invite you to visit our Services and Amenities page to learn more.
Floor Plans
You'll experience the best of home with a spacious apartment layout. Here, an Assisted Living lifestyle means you'll enjoy everything you need, including a private bathroom, a call system, updated apartment finishes, and your own kitchenette featuring a refrigerator and microwave.
Events & Pastimes
Find fun and friendship at Providence Assisted Living. We offer a robust schedule of daily activities – everything from games and crafts to social events, music, and community outings. We invite residents to greet each day with renewed excitement about the number of possible activities available.
Amenities & Services
Relax and enjoy your home and escape the daily chores of yesterday. Here, our staff will help you with the details – like laundry, taking out the garbage, and housekeeping. We shoulder those responsibilities so you can engage with your community through fitness classes, delicious restaurant-style dining, ice cream socials, and community outings.
We Love
Living Here
Find out why our residents and their loved ones think Providence Assisted Living in Senatobia is an exceptional community. Our caring staff is like new friends who quickly become family. This paves the way for a best-in-class senior living experience. See for yourself – watch this video.