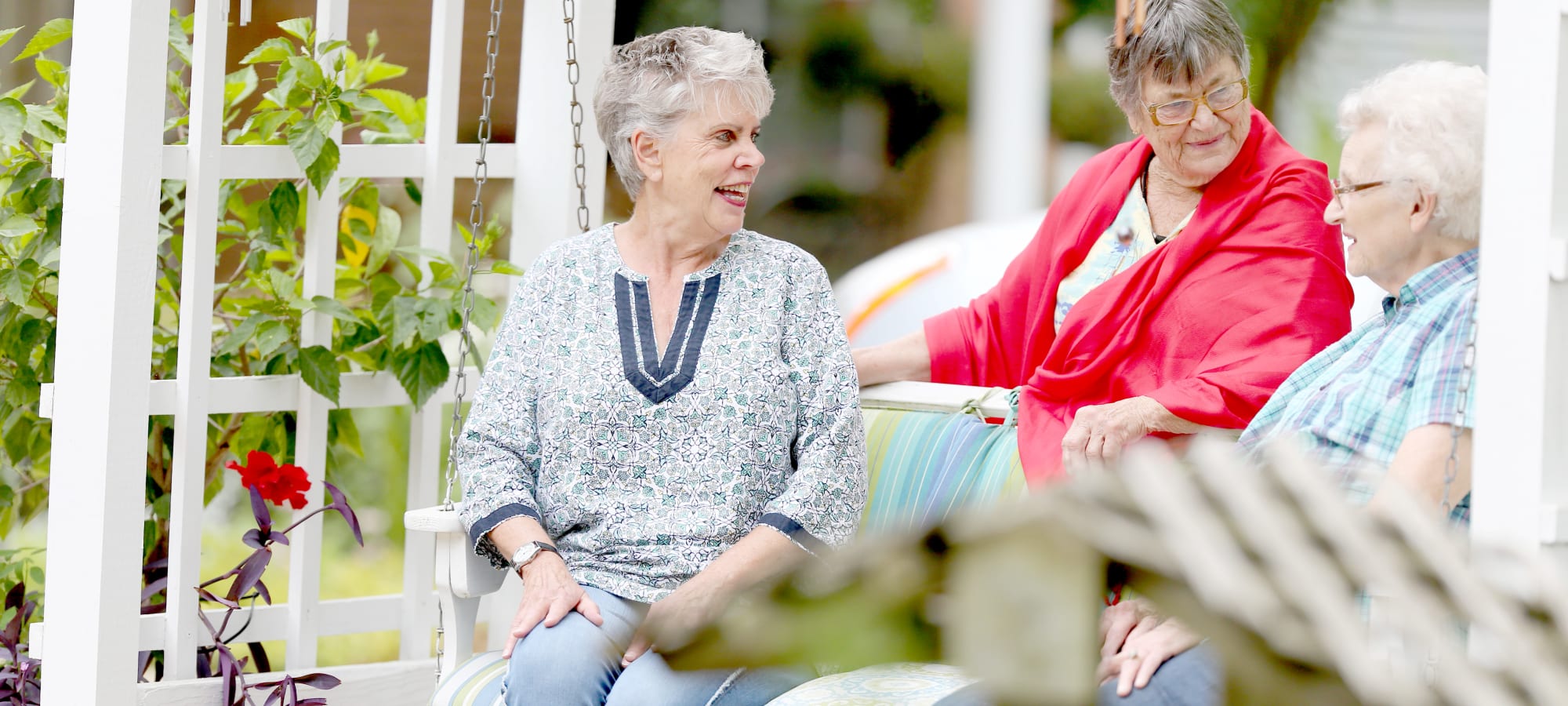 Welcome to Your Home
at Providence Assisted Living
For those in search of extra care and a helping hand, our family-owned Assisted Living community in Cleveland offers personalized care plans designed with residents' unique needs in mind. Our compassionate team of caregivers prides itself on building deep relationships with each resident and supporting you or your loved one to your highest level of independence.
The maintenance-free lifestyle at Providence Assisted Living frees residents from familiar chores like home and yard maintenance, doing laundry, and taking out the trash, opening up their days for more enjoyable pursuits. You or your loved one will love all the options of our rich daily activities calendar, packed with everything from games and crafts to unique group outings and so much more.
Celebrate this next chapter of your life with a supportive environment that caters to you or your loved one's individuality. Visit or call our friendly Cleveland, Mississippi, Assisted Living community today for a personalized tour.
Welcome to the Family
At our family-owned Assisted Living community in Cleveland, Mississippi, no one ever feels like a stranger. Our community is honored to welcome every resident who chooses to make Providence Assisted Living their home – along with their families and friends. Contact us today to learn more.
Floor Plans
Relax into life's autumn in an elegant Assisted Living space designed with you and your loved one in mind. Our spacious apartment homes feature air conditioning, hardwood-inspired flooring, as well as trash and laundry service to simplify your daily routine.
Events & Activities
Our residents are invited to enjoy a variety of activities at Providence Assisted Living. Whether you or your loved one is interested in music, crafts, or social outings, our friendly community offers entertainment options that are tailored to everyone's interests.
Services & Amenities
At Providence Assisted Living, a variety of convenient services help you move through your day free from familiar chores. Say goodbye to cleaning your home, taking out the garbage, and doing laundry, and hello to movies on the flat-screen TV, long strolls on our popular walking trails, or a new 'do at the hair salon
See What Our
Residents Are Saying
Life at Providence Assisted Living is upgraded with friends, family, and a caring team that encourages an enriching lifestyle. Watch our video to hear about life in our charming community.