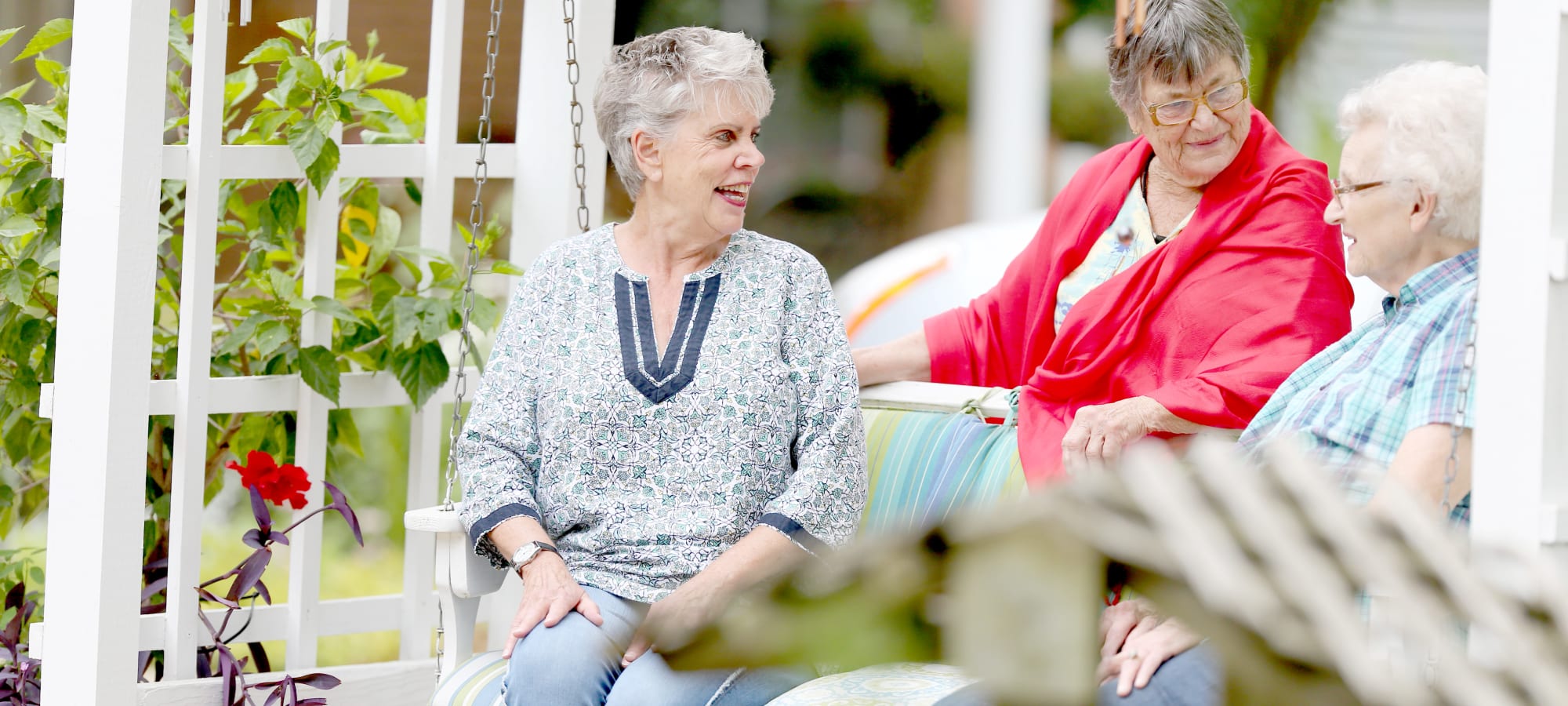 Join Our Caring Family
at Providence Assisted Living
At Providence Assisted Living in Batesville, Mississippi, we're committed to offering you unbeatable choice, comfort, and care. Providence Assisted Living offers a supportive, enriching environment where residents can forge strong relationships with their neighbors and our caring staff. Working alongside you and your family, we will develop an individualized care plan tailored to your or your loved one's unique needs, helping us support them to their highest level of independence.
Our community is like a family, and we want everyone to feel right at home. From the day you take your first tour of our community, you'll notice that everyone – from corporate management to community leaders to caregivers – treats you like a friend. Whether that means helping you find sheet music to a piece you want to learn on the community piano or hand delivering your mail, it's all part of creating an environment centered on choice, comfort, and care.
Let us help you on this next step of your or your loved one's journey. Visit Providence Assisted Living today for a personalized tour.
Family Owned & Oriented
Passionate. Loyal. Dedicated. As a family-owned business, Providence Assisted Living prides itself on making sure each of our residents receives the special attention they deserve. We take the time to get to know everyone on a deep level, helping us meet each resident's unique needs. Visit our Services & Amenities page to learn how we can meet yours.
Floor Plans
Our floor plans were designed with three things in mind: convenience, comfortability, and choice. We provide the first two – and you choose which home works best for you. When deciding between our one bedroom units, you will have the peace of mind of knowing each of our right-sized floor plans was built to provide you with everything that's needed.
Events & Pastimes
At Providence Assisted Living, residents are invited to enjoy an endless number of games, crafts, and scheduled group outings. Whether it's gathering together in a book club to discuss the latest novel or going out to catch a music performance at the Bread & Butter Bistro, every day offers something fun for all to enjoy.
Services & Amenities
When we say maintenance-free living, we mean it. We'll take care of chores like housekeeping, laundry, and taking out the garbage. That way, residents can focus on the things that matter to them most, whether that's catching up with their favorite shows on TV, working up a sweat during fitness class, or chatting with friends over a cup of tea in the gazebo.
See What Our
Residents Are Saying
With all the perks, deep connections, and expert care from a dedicated staff, it's no wonder our residents love life at Providence Assisted Living. Check out our video to see what makes Providence Assisted Living such a pillar of quality Assisted Living care.